Invited Faculty
Please continue to check back for a complete list of NY18 invited faculty.
---
---
---
Samuel Arce, MD, FAAFP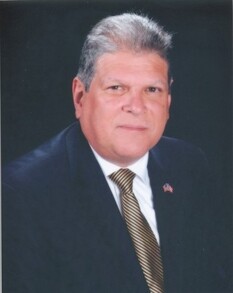 Samuel Arce is a family physician and attending physician at the Jamaica Hospital Medical Center in New York City, where he trained in Family Medicine and served as Chief Resident and subsequently as Associate Director. Dr. Arce received his undergraduate degree from St. John's University in New York and attained his medical degree from the University of the Caribbean in Puerto Rico. He is on the faculty at the New York Medical College, where he serves as an instructor/teacher. He has been in full time practice and academic medicine for the past 30 years.
He serves as Medical Director for two large medical centers in New York City and is an associate professor of the University of Guadalajara. He is also a fellow of the American Academy of Family Physicians and the New York Academy of Medicine. He attained a fellowship in national policy making from New York University.
Dr. Arce has served as President of the Spanish American Medical and Dental Society of New York and is President of the Queens Chapter of the Academy of Family Physicians. He is now serving as Chairman of the Board of Directors of the National Hispanic Medical Association, in Washington, D.C. Additionally, he is a member of the steering committee of the American Medical Association's Commission to End Healthcare Disparities. He is a member of the New York State Healthcare Prevention Agenda Commission for developing the healthcare priorities of New York State residents. He is presently a member of the national Board of Directors of the American Diabetes Association and serves on its prevention committee. He serves as a member of the New York State Academy of Family Physicians Board of Director's. He has also served as President of the Council of Medical Societies in the United States. He served as the New York State minority physician representative for the National Conference on Special Constituencies. He has served as president of the National Medical Society Presidents' Council and is a member of the New York Medical Society Presidents Council. He has served on numerous national, state, and local advisory committees, commissions and panels. He "sits" on several boards, involved in the improvement of the healthcare of our communities.
He has received awards from the Senate of Puerto Rico for Professional Excellence, along with awards from the National Hispanic Medical Association for his efforts in healthcare awareness. He recently was selected as honoree for the National Puerto Rican Day parade. He has been featured on television programs that address health and political issues. He is involved in speaking to youth and encouraging them to become professionals in health related areas.
Dr. Arce is married and has three children.
---
Peter Barbosa, PhD
Peter Barbosa began his undergraduate studies at the University of Puerto Rico, Mayagüez campus, and earned his B.S. in biochemistry from Texas A&M University. He holds a Ph.D. in biochemistry from Baylor College of Medicine and completed postdoctoral fellowships in HIV research at the Institut Pasteur and the Gladstone Institute, UCSF. During his 14-year tenure at the California School of Podiatric Medicine, he taught biochemistry, immunology, and research methods. He currently serves as a Director of Biochemistry at the New York College of Podiatric Medicine. He also serves as co-principal investigator on an NIH grant examining the impact of mindfulness meditation on HIV-infected older adults at the Icahn School of Medicine at Mount Sinai.
---
Barry H. Block, DPM, JD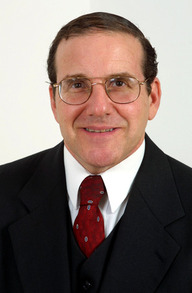 Dr. Block is the Editor-in-Chief of Podiatry Management magazine, as well as the editor and publisher of PM News. He is an admitted attorney in New York, Federal (New York, Southern and Eastern Districts). Dr. Block has over 30 years of active experience in the areas of medical review, practice management, reimbursement management, managed care, professional discipline, hospital privileges and other medical-legal issues. He has been a consultant to many national third-party payers including Medicare, managed care companies, and unions. Dr. Block is the Executive Director and Founder of the American Podiatric Medical Writers Association. He is author of Podiatric Marketing and Practice Management (Williams & Wilkins).
---
Michelle L. Butterworth, DPM, FACFAS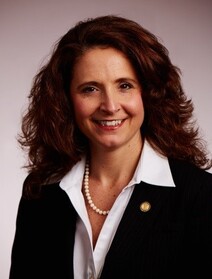 Dr. Butterworth is a practicing Foot and Ankle Surgeon in Kingstree, South Carolina. She is certified in Foot Surgery and Reconstructive Rearfoot and Ankle Surgery by the American Board of Podiatric Surgery. She is the Chief of Medical Staff at Williamsburg Regional Hospital.
Dr. Butterworth serves on the Board of Directors for the Podiatry Institute, on the Credentials Committee and Cognitive Exam Committee for ABFAS and on the Education and Legislative Committees for the SCPMA. Dr. Butterworth is a Past President of the American College of Foot and Ankle Surgeons and served on the College's Board of Directors. She is also a Past President for the SCPMA
As an author of numerous publications and frequent lecturer, Dr. Butterworth has shared her knowledge on a variety of emerging topics and issues faced by foot and ankle surgeons and podiatrists. She has also received significant recognition through honors and awards from different organizations. She is currently a councilwoman for the Town of Kingstree. She is coach for the Cross Country Team at Williamsburg Academy and Chairman for Kingstree Kids, a non-profit organization helping children in need.
Dr. Butterworth earned her Doctor of Podiatric Medicine degree from the Pennsylvania College of Podiatric Medicine and completed her residency with the University of Pennsylvania Health System/Presbyterian Medical Center.
---
Prakash Krishnan, MD
Dr. Krishnan is a leader in endovascular intervention. He is an expert in catheter based vascular therapy, specializing in the endovascular management of acute and chronic arterial and venous disease. He is a leader in the treatment of critical limb ischemia, helping to heal ulcers and preventing amputation. Procedures performed include but are not limited to directional, rotational, laser atherectomy, angioplasty and stent of the renal, carotid, mesenteric, subclavian, iliac and other extremity arteries; IVC filter placement, thrombolysis, and rheolytic thrombectomy in the management of acute limb ischemia, acute pulmonary embolism, and deep venous thrombosis.
He also performs therapeutic procedures in the treatment of varicose and spider veins including endovenous laser ablation, phlebectomy, and sclerotherapy.
Dr. Krishnan is an excellent teacher and educator. He is an invited lecturer and moderator in numerous national and international meetings. Interventionalists from across the country visit Mount Sinai regularly to learn endovascular techniques from Dr. Krishnan.
---
Larry M. Waranch, Esq.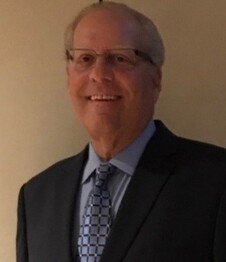 Larry Waranch is an AV rated trial lawyer and a founding partner of Waranch & Brown, LLC. His practice focuses primarily on medical malpractice defense, medical licensure matters, and administrative defense
Since 1978, Mr. Waranch has litigated numerous, serious cases of alleged medical negligence. He has been involved in jury trials in the State and Federal Courts and has argued appellate cases at all levels of the Maryland Courts. He has represented podiatrists in a wide variety of licensure and credentialing matters.
Mr. Waranch is National Counsel to Podiatry Insurance Company of America for which he represents podiatrists in medical malpractice and licensure matters throughout the United States. He also serves as National Advisor to Podiatry Insurance Company of America in complex cases around the country, in insurance coverage disputes, and cases involving excess exposure.
Mr. Waranch graduated with honors from Rutgers University School of Law. He received his B.A., Magna Cum Laude with Special Distinction, from Boston University, where he was elected to Phi Beta Kappa.
Larry Waranch has been identified as one of Maryland's medical malpractice "Super Lawyers" by Maryland Super Lawyers Magazine and is an elected member of the American Board of Trial Advocates.
Mr. Waranch has lectured extensively at various universities on subjects including Medical Malpractice, Torts, Insurance Law, Civil Litigation, Depositions and Alternative Dispute Resolution. Mr. Waranch is a member of the adjunct faculty of the University of Maryland School of Medicine where he teaches Fellows in the Forensic Psychiatry Program. He is a former member of the faculty of the Shemer Bar Review Course where he taught Torts. He has also presented numerous seminars to professional meetings of physicians and other healthcare providers, as well as to claims managers and staff at insurance companies and hospitals.
---