Last Minute Sponsorship and Promo Opportunities!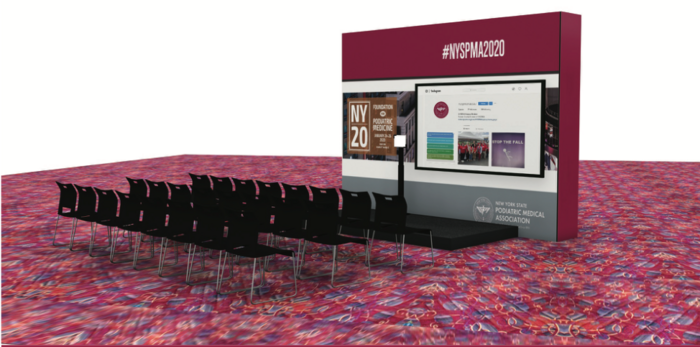 NY23 Innovation Theater Sessions
Have you ever wished you could highlight the value of your organization in a theater setting to take advantage of the energy and excitement of the New York Clinical?
Well, now you can!
Reach motivated podiatric medicine professionals with information about your products and therapeutics at the Innovation Theater. These non-CME private sessions should be designed more for educational purposes and less of a sales patch, but companies may promote their products and services along with educational content. take place in the Exhibit Hall during daily refreshment breaks. We supply the theater, you supply the insight. Presenting companies are encouraged to invite customers and prospects to their sessions for maximum participation.
NY23 Pre-Conference Postcard Mailer - Artwork Deadline 12/19/22
Be included in our pre-conference postcard mailer (an attendee favorite!) sent out approximately two weeks before the conference. All participating postcards will be shrink-wrapped and mailed together to all pre-registered attendees. Offering a raffle? Want to get people to stop by your booth? Put your incentive on the postcard, send us your artwork, and we'll get it into their hands! Click here to see what 2020's pack looked like!
NY23 Mobile App Advertising - Artwork Deadline 1/5/23
A variety of options are sure to get you noticed! Whether it's the app splash screen, banner ads, or push alerts, the mobile app guarantees NY23 attendees will see your brand
NY23 Mobile App Advertising Order Form
Pre-Conference Attendee Registration List
For $350, exhibitors can purchase a one-time use pre-conference attendee mailing list (emailed to exhibitors no later than January 5, 2023). The list of names and addresses is provided for one-time postal use only and will include the attendee's name, company name, title, and business address. This list remains the sole exclusive property of the Foundation for Podiatric Medicine and may not be used for any purpose or incorporated into any other list or database. "Our members feel very strongly about violation of list use, and they let us know when any violations occur. To protect your good standing with our members, please take care to adhere to our policy".
NY23 Pre-Conference Attendee List Order Form
Please email dani@nyspma.org with any questions.
Forms for Confirmed Exhibitors
NY20 AV and Computer Order Form
NY20 Attendee Lounge and Networking Theater
NY20